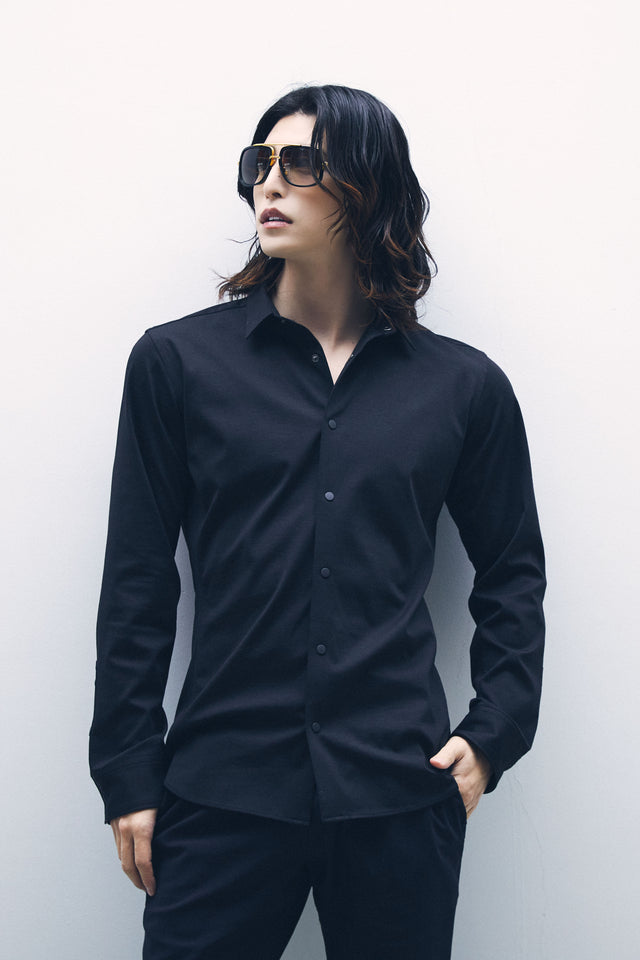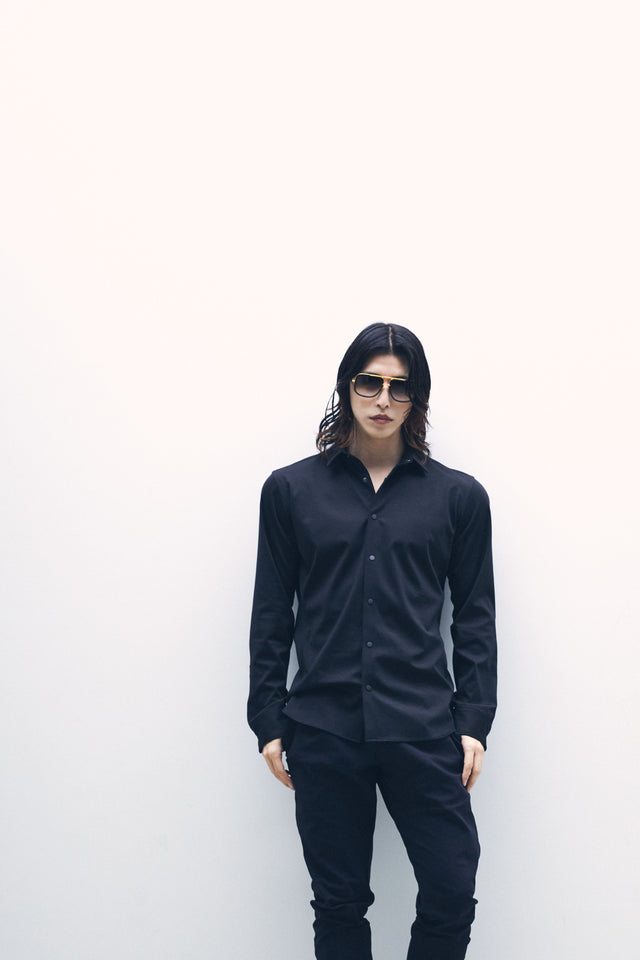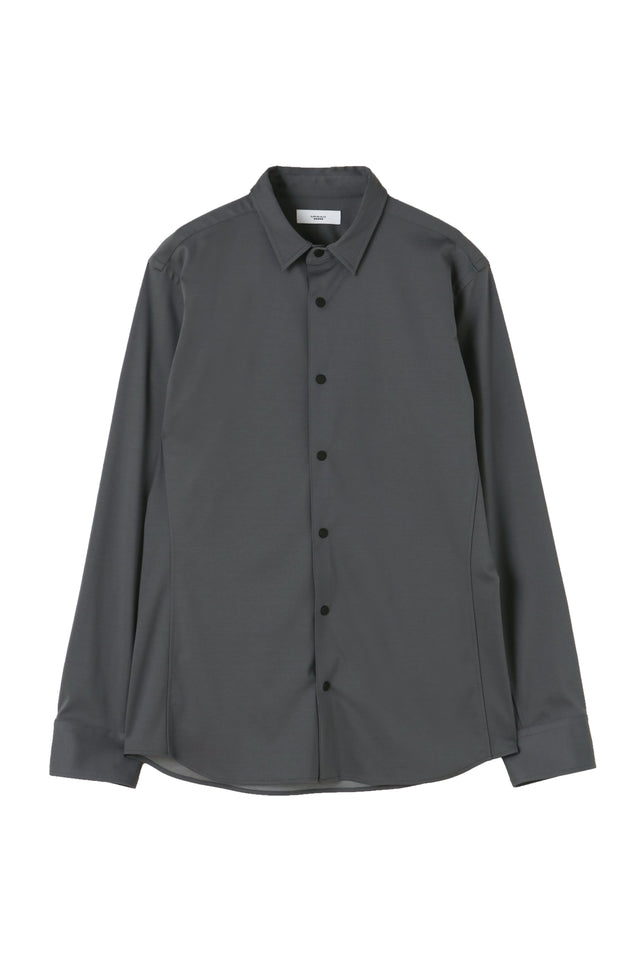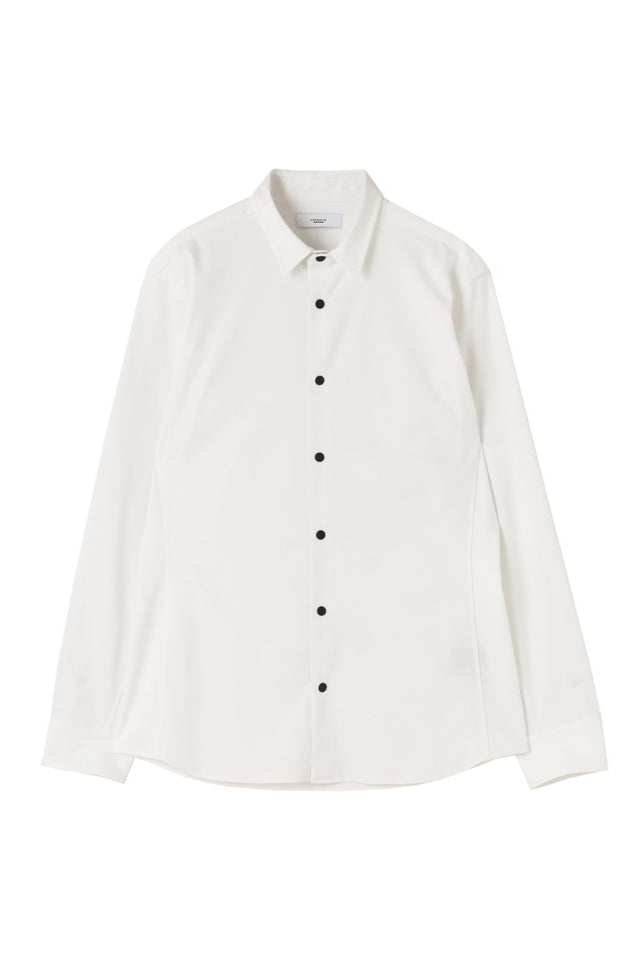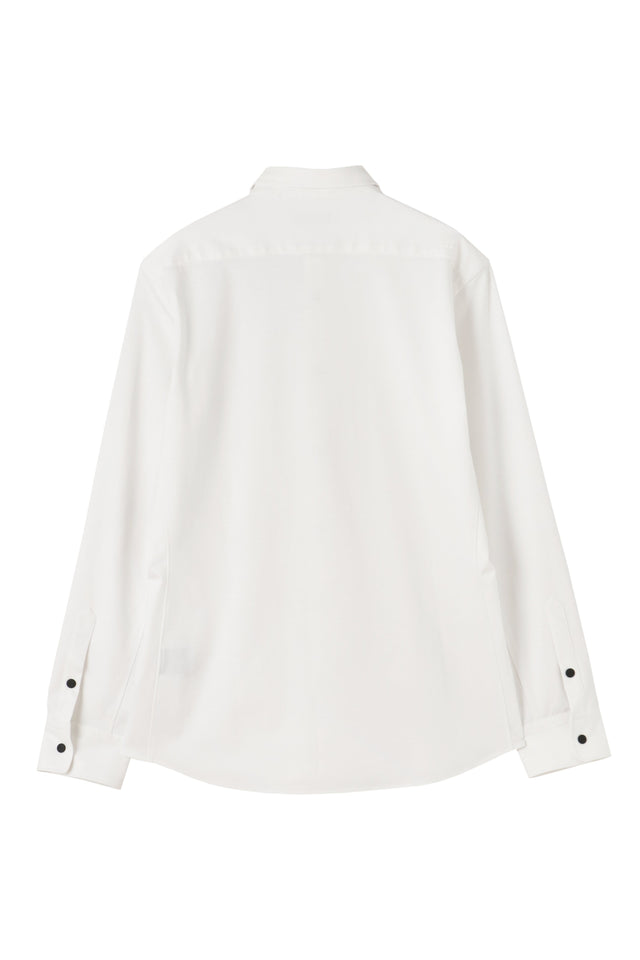 ACTIVE JERSEY SNAP SHIRTS
シャツには珍しいスナップフラットボタンを採用し着脱が簡単。
接触冷感な生地は肌触りの良い、スーパーストレッチ素材の為着心地も抜群。
COMPOSITON : LYOCEL 32%,NYLON 29%,RAYON 20%,COTTON 11%,POLYURETHANE 8%,

Body Length - M:72cm // L:75cm // XL:75cm
Shoulder Width - M:45cm // L:46.5cm // XL:48cm
Chest Width - M:56cm // L:57.5cm // XL:59.5cm
Sleeve Length - M:64cm // L:65.25cm // XL:65.25cm
M(163~173cm、53kg~65kg) 
L(172~182cm、62kg~75kg) 
XL(175~188cm、68kg~85kg) 
*MODEL 1:180cm,B99W79H98- L SIZE
*MODEL 2:185cm,B90W72H92- L SIZE
*MODEL 3:182cm,B97W81H100- L SIZE
*ROLAND :180cm - L SIZE
WHY CHOOSE MINIMUS?
Why live minimal ?
We want you to spend your time on the more meaningful things.
Your lifestyle is more valuable than you choosing clothes.
MINIMAL DESIGN | MAXIMUM YOU
WHAT IS MINIMUS?
What is a [minimus lifestyle]?
・ Don't have much
・ Consume less and value each item.
・ Continue to repair and use what you like.
・ Keep everything unique and one of a kind.
・ Not influenced by trends .
・ Functional, universal and timeless Designs.
MINIMUS PROMISE
■LIFETIME WARRANTY
*some iteams may be prone to additional costs.

■CUSTOMIZE "FOR YOU"
Resising services at offline event
*some items are not supported due to designs.

■RETURN REWARDS
Trade-in rewards for store credit.